Death in the Candy Shop
In the back parking lot behind Taqueria Moran there is a small triangular area between the alley and the shadow of the L tracks, just big enough to park one or two cars. Long ago there was a tiny triangular building here at 11 Johnston Avenue.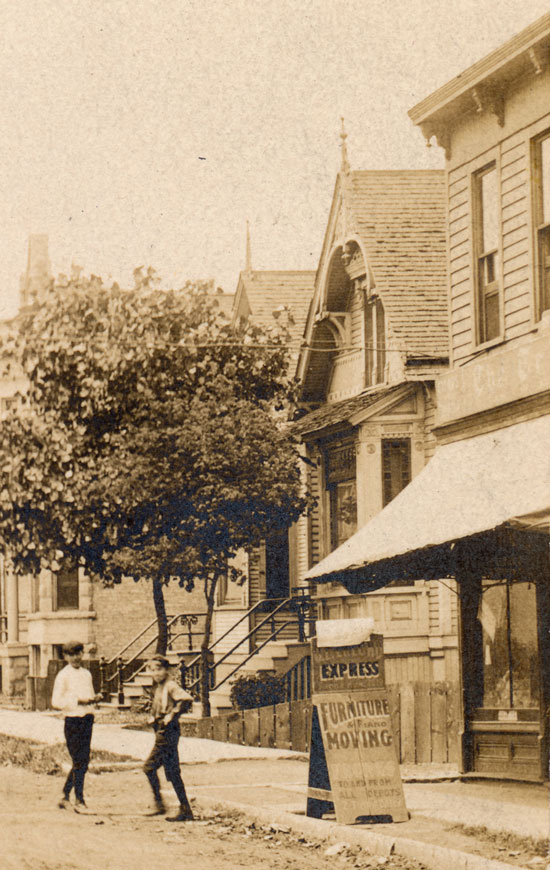 Detail of 11 Johnston Ave. from ca. 1908 postcard image courtesy Logan Square Preservation.
A circa 1908 postcard photo above shows a bit of the little building on the right, with a wide awning over the shop below and tall windows of the apartment on the second floor. The small footprint of the triangular building between the alley and L tracks can be seen on the 1896 insurance map below: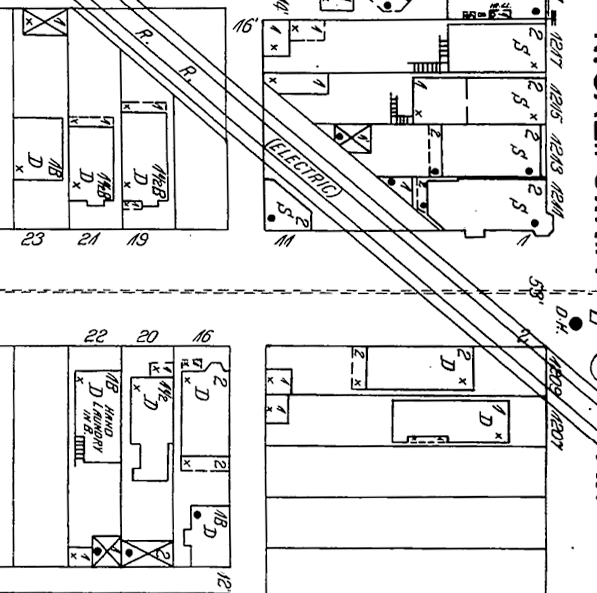 Its difficult to tell if the building was here before the Metropolitan West Side Electric Railroad began construction of the L tracks in 1894, taking a diagonal strip of land through the lot. Was a previously-existing building chopped off into a triangle, or was it built shortly afterwards to fit the small space?
Mary Casserly had purchased the empty lot running from the alley to California Avenue from developer John Johnston Jr. in January 1882 for $450. The 1887 city directory lists Casserly's confectionery shop at the "corner of N. California and Johnston Avs." which would seem to mean the building at the front of the lot, rather than a building at the rear. Only in 1896 is Gustav C. Fleck's candy shop listed at this specific address in the rear building.
The shop changed hands several times over the years. In 1900, Harry & Prudence Rolfson lived in the little apartment on the second floor and kept a cigar shop below. By 1906 William & Sarah Walter were running a candy shop here. The February 23, 1907 Chicago Tribune article tells a story of tragedy that occurred in the building: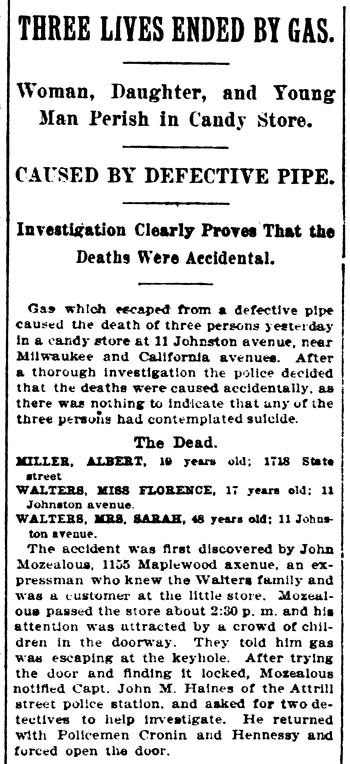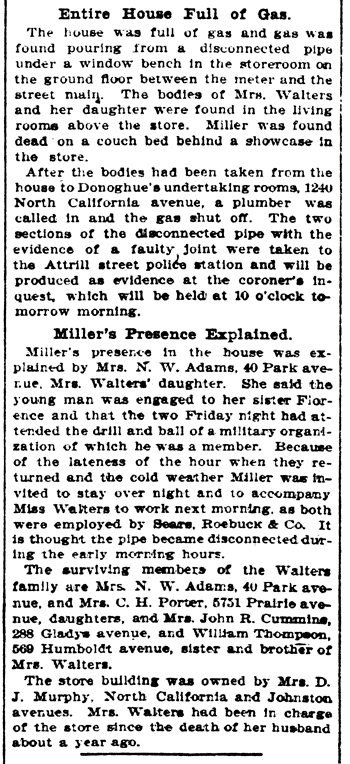 In 1910, Dennis & Mary Ahearn were running the candy shop, and continued through the 1920s. The little building was torn down some time in the mid 1930s.