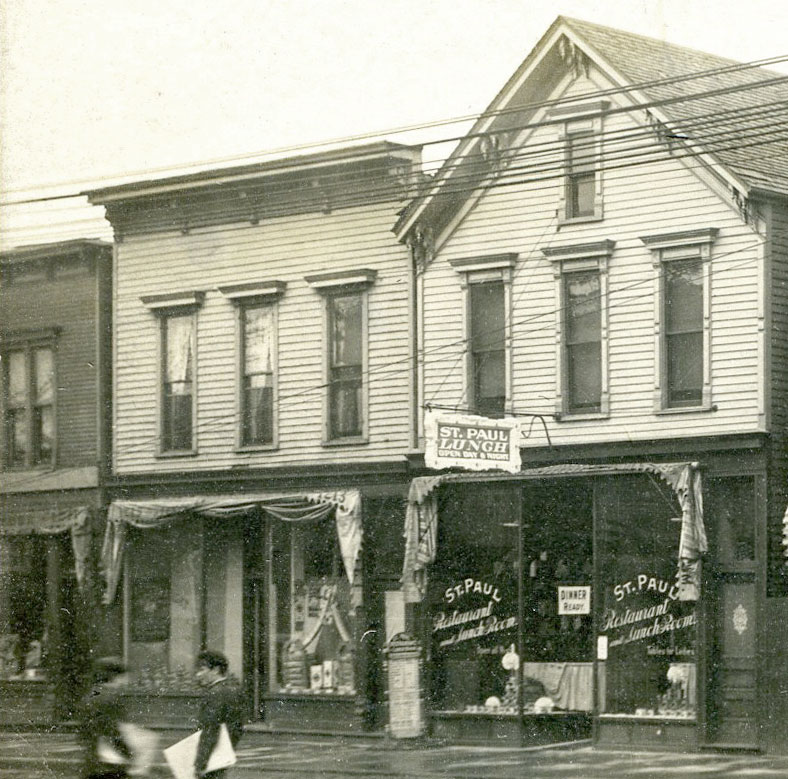 Sausages in the Window
A closer look at the left-most storefront in the postcard image above reveals a decorative display of sausages in the window of a butcher shop. The rolled awning lists the pre-1909 address as 1213 N. California Ave. Butcher John E. Phillips rented this store from about 1904 to 1912.
Phillips was born on a farm east of Janesville, Wisconsin in 1870. According to a family history, he worked for a time in a slaughterhouse there before leaving at age 22 to seek his fortune in Chicago. After a brief stint as a railroad policeman he found a job in the meat market of a Boston Store department store.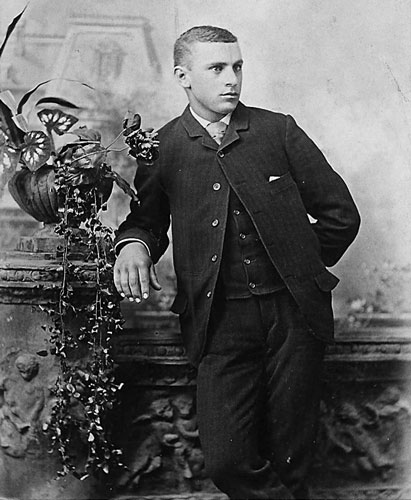 Dora Bergener was born in Chicago in 1871. At that time her father Henry ran a candy shop on South State Street. When Dora was just six months old, the Great Chicago Fire raged across the city, destroying her father's business and their home. The family lived in a tent for several months until they found a new place to live and Henry found work as a clerk in an office.
John Phillips and Dora Bergener married in 1895. The young couple first lived in Cicero where John worked at a butcher shop. In December 1904 he may have seen this business opportunity ad in the Chicago Tribune:

The couple purchased the business and moved in to the apartment above with their two young sons. Three more children were born while the family lived here. The Phillips later placed their own ad in the Tribune looking for a domestic helper in August 1907 to assist their growing family:

They may have been looking for a teenager to live with the family, but in the 1910 census 29-year-old Lena Gessler was living with the family in the small apartment.
In the summer of 1909, Phillips hired architect Charles Grotz and invested $9,000 to erect a 3-story stone and brick apartment with a storefront at 2339 N. Milwaukee. Was he planning to move the meat market there eventually? In any case, in November 1912, he sold that property, $9,000 in debt. The Phillips family then left the big city for a farm outside Bristol in rural Elkhart County, Indiana, where they later started a successful small meat-canning operation.