Roses and Rhododendrons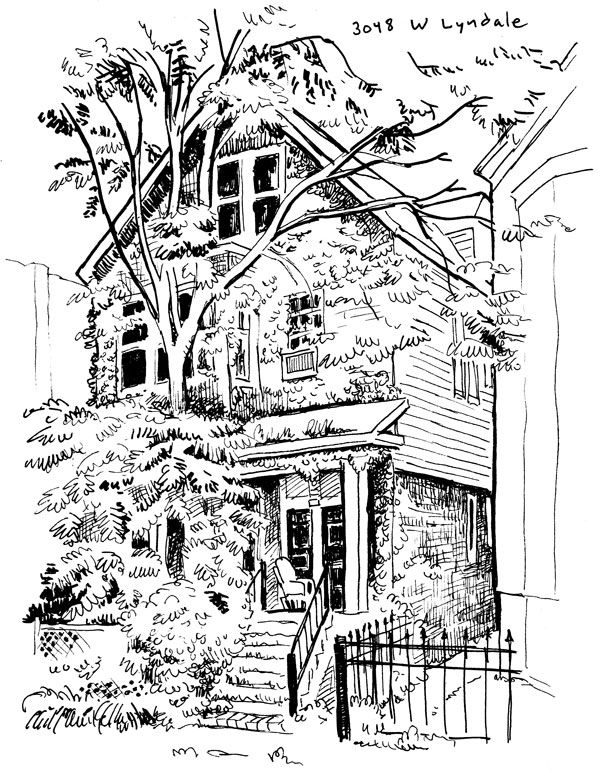 Frank & Louise Kadlec purchased the house at 3048 W. Lyndale and the empty lot next door at 3050 in September 1898. The couple and their six children had been renting the one-story house at 3048 for several years, and was finally able to purchase it from the People's Bank & Loan Association, which had owned it since the foreclosure of the Coffinberry & Welch families eleven years before.
Shortly after buying the building, Kadlec received a building permit to add a second story. Instead of adding a pop-up dormer roof as might be done today, the entire wooden house was raised carefully on screw-jacks and a brick first floor and basement built underneath. In 1900 the family bought the house at 3052 and the empty lot at 3056 as well.
Frank Kadlec worked as a trunk-maker, creating suitcases and steamer trunks from leather and wood. But his passion was gardening. According to a great-great-granddaughter, he had grown up on a farm outside the village of Velké Tresné in what is now the Czech Republic. Perhaps it was a comfort to him to own a bit of land in the city and spend his time digging in the soil. He must have had a green thumb, as within just a few years he was advertising flowers and shrubs for sale.

The peonies he sold were imported from Holland, but the rest of the roses, viburnums, hydrangeas and rhododendrons were grown on site in the two side lots at 3050 & 3056. Nowadays its hard to imagine how these small city lots could have had room to grow so many plants. Rhododendrons would be challenging to grow nowadays in the poorly-drained clay soil under the yards of Lyndale Street. But the two lots had been open prairie just twenty years before, and perhaps still retained a deep layer of rich topsoil.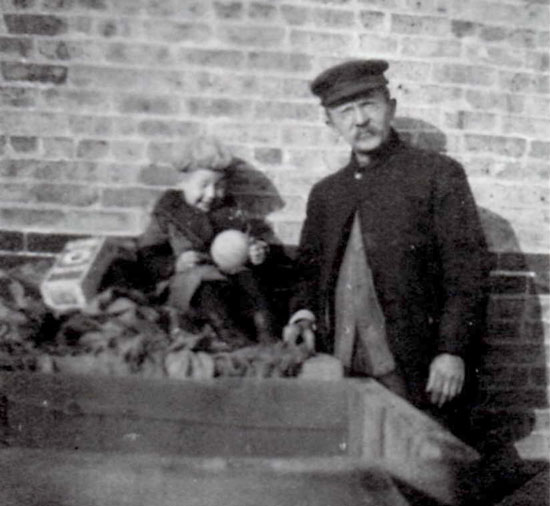 In 1910 Frank with son Harry and son-in-law Herbert Kordt bought land near Crawford & Church in rural Niles and moved there to open a commercial nursery. The company went bankrupt two years later, but by refinancing the house at 3048 Frank rebuilt the business, and it continued until at least the 1930s.
Frank & Louise sold the four lots on Lyndale to son Walter and his wife Jennie in 1916. Walter worked as a pipe-fitter, not a gardener, and the couple sold the next door lots one by one during the 1920s boom in Logan Square construction. Builder Jacob Masser put up a $14,000 brick two-flat apartment at 3050 in 1924, designed by architect A.L. Himmelbau. The brick two-flat building at 3056 was built in 1928. Walter and Jennie lived in the house at 3048 until they passed away in 1955 and 1961.