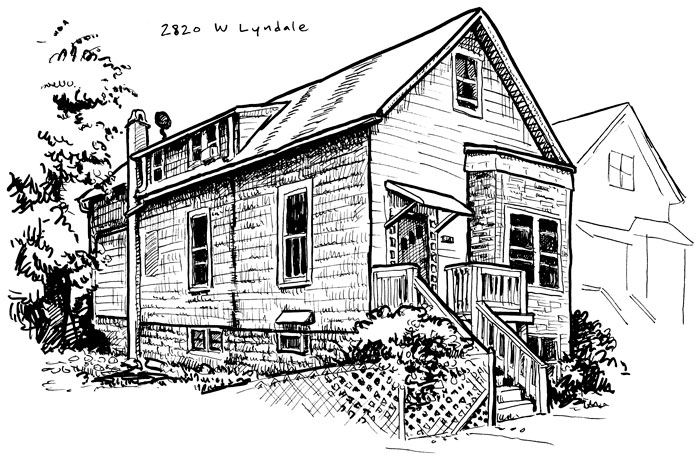 2820 W. Lyndale
Swedish tailor John Molin roomed with the Johnson family next door at 2818 for several years before buying this lot in 1889. That same year he married Jennie Nelson at nearby Saron Lutheran Church. The couple lived in the house for twelve years and raised three children here.
A decade later, machinist Charles Phelps and his wife Anna bought the house, and it remained in their family for fifty years. In the 1940 census, the Phelps' grown children and grandchildren, nine in all, shared this small house, with room to spare for a paid boarder as well.
In recent years the house was home to a DIY music venue known as the "Ottoman Empire." The house was demolished in September 2019.