Shootout at the Soda Parlor
In 1925 Edwin Tolf bought the old corner saloon at 2954 W. Lyndale and brought in business partner Edward Newburg to help run the "soda parlor". Tolf had grown up just a few doors away at 3007 W. Belden. His father introduced him to the iron worker's trade and at age 25 he joined the Bridge and Ornamental Iron Worker's Union. Over the years he worked his way up in the union leadership and was elected financial secretary in 1921. During Tolf's ownership of the saloon, the iron workers used the meeting hall above the rear of the saloon as a union hall.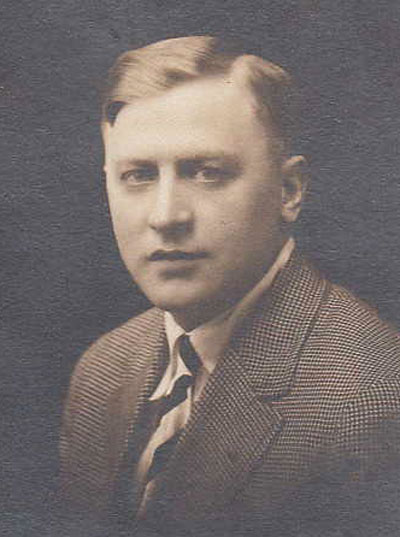 After midnight on the morning of April 7, 1926, some rough customers stepped in to the soda parlor. According to newspaper reports, George "Sharkey" Carson (who was reputed to have once belonged to the notorious Gloriana gang) along with his associates Albert Donaldson and John Devine, got in an argument with one of the other patrons, a former boxer named Ray Dalton.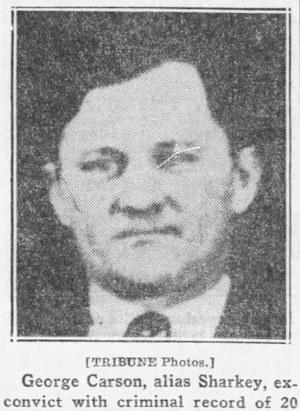 No punches were thrown with Dalton but the three men left in anger. They headed to Carson's house to fetch guns and returned an hour later to continue the argument with weapons.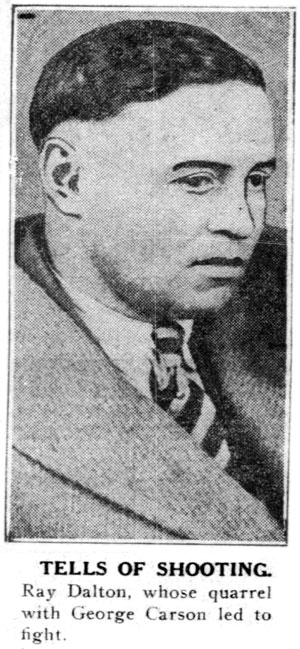 At two in the morning the three men burst in the saloon and ordered hands up as they fired into the ceiling. Whether they intended to rob Dalton and his friends, or exact other revenge, their plans were never realized.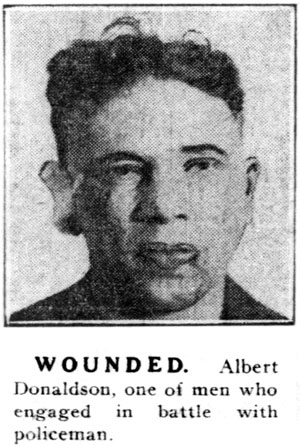 Detective Ben McCarthy had just finished work at the Shakespeare police station nearby at California & Palmer. His friend H.J. Mortenson offered him a ride home. They happened to drive past the corner just in time to hear the shots in the saloon. McCarthy drew his revolver and ran into the building to see what was happening and was immediately fired upon.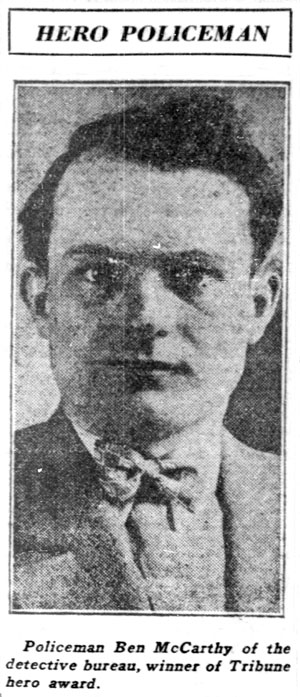 Shot in the arm and thigh, McCarthy crumpled to the floor, but he was able to shoot back at the gunmen. Carson bolted out the door where Mortenson grabbed him in a scuffle. Donaldson was wounded in the gun battle and Devine bleeding from five shots to the abdomen before the gunmen agreed to drop their weapons and surrender to McCarthy. Bartender Tolf called the police, who arrived shortly and arrested everyone in the saloon.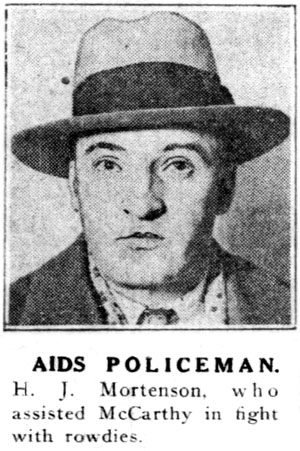 Devine passed away several hours later from his injuries. Police and the Tribune hailed McCarthy as a hero for striking down one of the beer runners and gangsters who were terrorizing the city. Stories of the soda parlor shootout ran in papers all across the country, no doubt confirming to the rest of America a stereotype of Chicago's lawlessness. Due to the negative attention, Tolf and Newburg were indicted for selling illegal alcohol.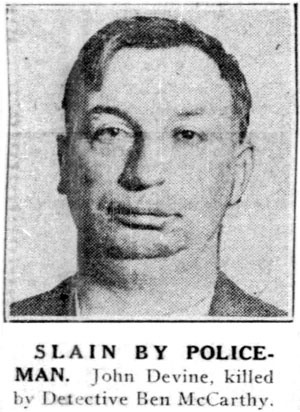 Two years later a city directory listed the corner saloon as "vacant". It was torn down to build a gas station in 1932.