Louis Sullivan's Doors of Chicago
This full color poster features illustrations of five Louis Sullivan arched doorways from the Auditorium Building, Getty Tomb, Pilgrim Baptist Church, The Transportation Building, and The Stock Exchange Building: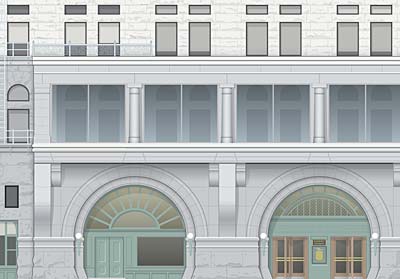 All of the smallest details of Sullivan's ornamental terra cotta decoration are represented in the illustrations.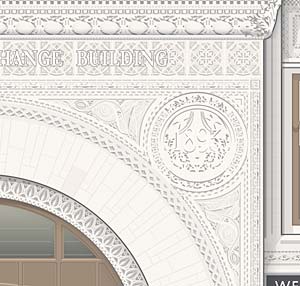 Only two of the five buildings are still standing as they were built. The illustrations for the others were drawn using extensive research from historic photographs to recreate the doorways as they once appeared.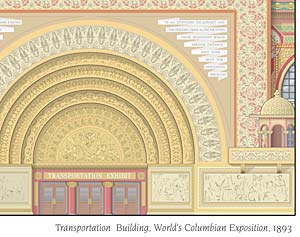 Full-color offset printed poster
Five highly-detailed illustrations of iconic doorways past and present designed by archtect Louis Sullivan
18" x 24"
$20.00 + shipping