Lyndale Street Sweethearts
Oscar E. Eklund was born in 1882 and grew up at 3028 W. Lyndale. His father passed away when he was 15, but young Oscar worked to support his mother and younger brother by selling newspapers and doing other odd jobs. A 1908 photo taken near Lyndale & California shows a sidewalk signboard advertising a delivery business he started. Later he worked as a coal salesman and as a tailor. In 1914 Oscar founded a distribution company for selling fancy canned goods which was successful and he ran for the rest of his life.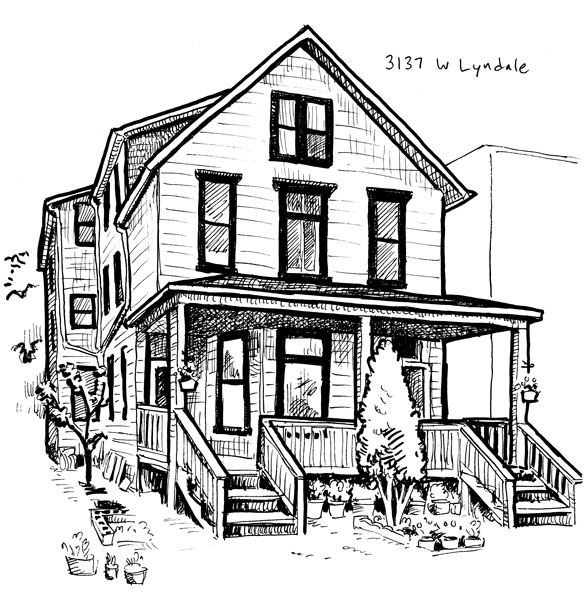 Down the street, Charles & Annie Trayser bought the two-flat at 3137 W. Lyndale in 1903 (a building demolished in early 2019). 19-yr-old Anna was the oldest of three children. She became friends with Oscar down the block, who was two years older, but it wasn't until a decade later that they fell for each other. The couple was married on Saturday, March 22, 1913 in a small ceremony at the home of pastor Carl Christenson of nearby Saron Lutheran Church.
Oscar & Anna lived for awhile at 3046 W. Lyndale and then 3135 W. Belden, a short walk away from both their parents. Ten years after marrying, the couple had one son and in 1927 moved west to the Cragin neighborhood.
In 1963 the couple celebrated their 50th anniversary with a grand dinner and reception for 50 guests at Dohl's Morton House restaurant on Lincoln Ave. in Morton Grove, as described in a Chicago Tribune article. One of the guests had even been there for the original ceremony in 1913!