A Box of Memories
While remodeling the basement of the house at 3127 W. Lyndale, Stacie and Alex Gorfinkel discovered two old shoeboxes sealed up in the rafters behind a wall. The boxes held a stash of old receipts, postcards, eyeglasses, and other ephemera, mostly dating to the late 1920s. Most intriguing were hundreds of oversized negatives taken by a hobby photographer.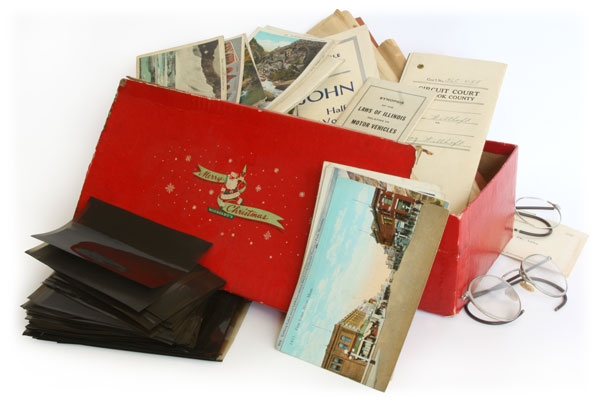 Were these shoeboxes full of precious memories hidden in the rafters for safe-keeping? Or were they just random things stuffed in a convenient place and then forgotten?
The shoeboxes belonged to long-gone Lyndale neighbor Irving Witthoft, who owned the house at 3127 from 1950 to 1985, but the items date to decades earlier, when he lived on the 3700 block of McLean Ave.
Irving was born in Chicago in 1904. His father worked at as an egg candler, inspecting eggs before with a bright light to make sure there were no young chickens inside. Irving had a brother George four years older, and sister Ethel four years younger with whom he was close. As a teenager he worked as a line checker at the Schwinn bicycle factory which was just a few blocks away from the family home on McLean Ave.
He apparently loved automobiles, as there are many photos of him with cars he owned, and from road trips he took all over the country visiting friends and family. In the early 1920s car camping was a new hobby, and motoring was a real adventure on roads of varying quality. The U.S. highway system of numbered roads such as Route 66 was not established until 1926. Even before that, Irving was off on northwoods camping trips with his friend Bob Wiedbusch who lived across the street.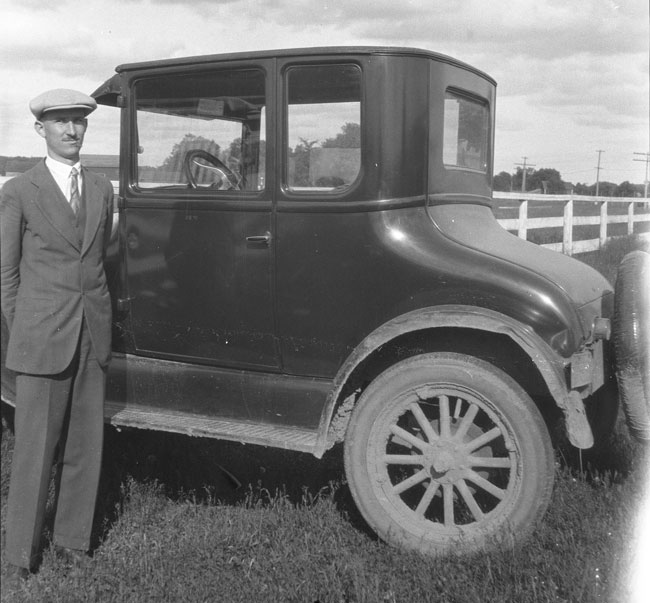 Irving married 19-year-old Helen McCahan in 1928. Many of the photos and postcards in the box are from an epic three-month road trip that Helen and Irving took as a honeymoon, from Chicago to California and back again. The couple had a daughter in 1929, but just a few years later their marriage fell apart. Helen sued for divorce and soon married a man who ran a flower shop in Crystal Lake. There are no photos in the box which might provide a clue about Irving's life after that point.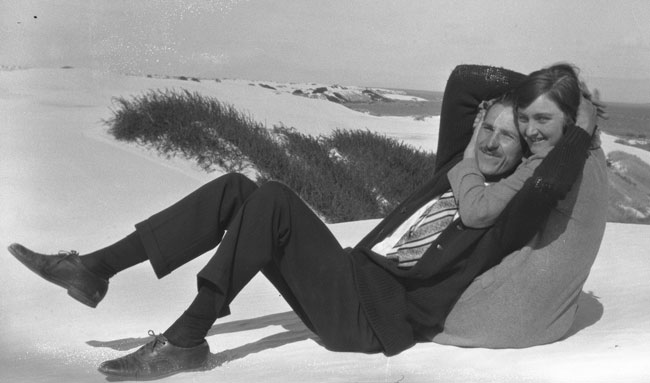 After the divorce, Irving returned to live with his parents and sister Ethel. He worked as a telegraph messenger for a time before joining the Bowman Dairy Company, where his brother worked as a milkman. After their parents passed away, Irving and Ethel sold the two-flat at 3740 W. McLean and purchased the house at 3127 W. Lyndale together.
Did Irving get to travel later in life? Did he still love cars and taking photos when he was older? The mysterious shoebox provides a small glimpse into our neighbor's life, but leaves many questions unanswered.